!LINK REL="alternate" TITLE="RSS" HREF="http://feeds2.feedburner.com/fmcnews" TYPE="application/rss+xml" />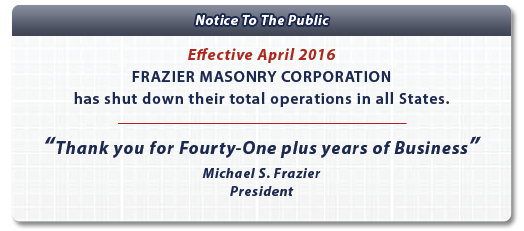 Frazier awarded 380,000 SF tilt-up project in North Las Vegas

19 May 2015

The groundbreaking ceremony was held and construction is officially on the way for a massive new distribution facility, LogistiCenter Cheyenne in North Las Vegas, Nevada. Frazier is proud to partner with United Construction Company to provide structural concrete and tilt-up wall construction for the 380,000 SF warehouse expected to be complete by October 2015.

We want to personally thank you for a job well done, your company's performance and completing your scope of work within the project schedule is greatly appreciated. It is subcontractors like you that we greatly appreciate and hope to continue to work with in the future.


- Joe Knight - President - Reeve-Knight Construction, Inc.