!LINK REL="alternate" TITLE="RSS" HREF="http://feeds2.feedburner.com/fmcnews" TYPE="application/rss+xml" />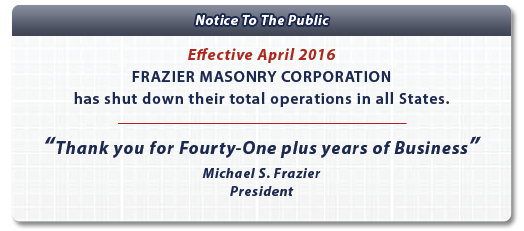 Frazier awarded 380,000 SF tilt-up project in North Las Vegas

19 May 2015

The groundbreaking ceremony was held and construction is officially on the way for a massive new distribution facility, LogistiCenter Cheyenne in North Las Vegas, Nevada. Frazier is proud to partner with United Construction Company to provide structural concrete and tilt-up wall construction for the 380,000 SF warehouse expected to be complete by October 2015.

Frazier Masonry was timely, professional and cost-effective. Thank you for being a part of this project. I look forward to working with you again in the future.


- Amer Soudani - P.E. - Parking Structure Builders Inc.