!LINK REL="alternate" TITLE="RSS" HREF="http://feeds2.feedburner.com/fmcnews" TYPE="application/rss+xml" />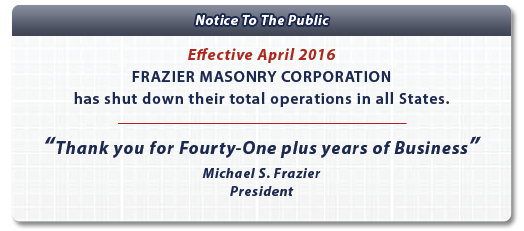 Locations

Southern California
Address: 747 East Ave. L-8, Lancaster, CA 93535
Phone: (661) 942-1287
Fax: (661) 949-9603




We want to personally thank you for a job well done, your company's performance and completing your scope of work within the project schedule is greatly appreciated. It is subcontractors like you that we greatly appreciate and hope to continue to work with in the future.


- Joe Knight - President - Reeve-Knight Construction, Inc.