!LINK REL="alternate" TITLE="RSS" HREF="http://feeds2.feedburner.com/fmcnews" TYPE="application/rss+xml" />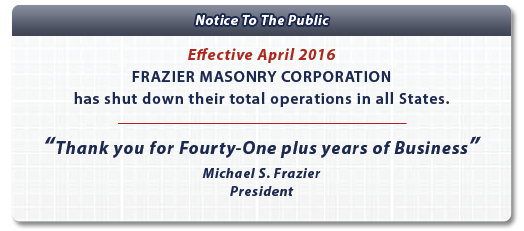 Jobs and Employment Information


To apply for employment with Frazier Masonry Corporation, download and print the application form below. Fill it out and fax it or mail it to the closest division office.



The "can do" attitude and the ability to make and meet commitments by every one of your team contributed greatly toward making this a successful project. We look forward to the opportunity to work together in the future.


- David Yung - Ledcor Construction Inc.