!LINK REL="alternate" TITLE="RSS" HREF="http://feeds2.feedburner.com/fmcnews" TYPE="application/rss+xml" />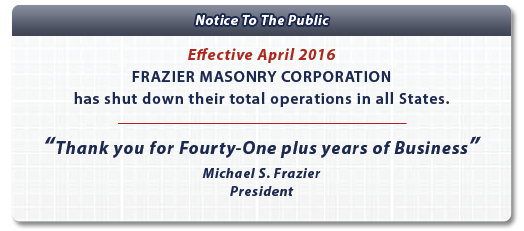 | | |
| --- | --- |
| Concrete Unit Paving Services | |




Concrete unit paving has the characteristics and the performance of natural stone, but can offer the project an economical alternative. Permeable pavements solutions allow our installers to transform walkways, parking lots, and streetscapes into environmentally responsible solutions by allowing precise water-management and reduction of runoff into natural waterways.

As an experienced hardscape installer, Frazier provides design and installation of custom commercial paving solutions including driveways, walkways, courtyards, patios, and pool decks.


Frazier Masonry was timely, professional and cost-effective. Thank you for being a part of this project. I look forward to working with you again in the future.


- Amer Soudani - P.E. - Parking Structure Builders Inc.