!LINK REL="alternate" TITLE="RSS" HREF="http://feeds2.feedburner.com/fmcnews" TYPE="application/rss+xml" />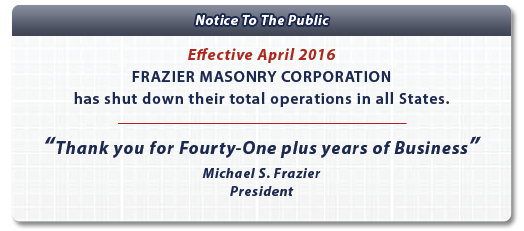 Frazier forges ahead on UC Davis structural concrete project

10 Aug 2014

Frazier is proud to partner with ProWest Constructors to provide Structural Concrete services for the UC Davis South Valley Animal Health Laboratory project in Tulare, CA. The scope includes slab-on-grade, slab-on-metal decks for the 30,000 SF building with tri-level 30' tall x 2' wide cast-in-place walls around the basement along with site work for residential student housing. After completing the tri-level basement construction and site work, Frazier is forging ahead with the excavation work on first level of main building. View the latest photos of the cast-in-place wall construction here.

Frazier Masonry was timely, professional and cost-effective. Thank you for being a part of this project. I look forward to working with you again in the future.


- Amer Soudani - P.E. - Parking Structure Builders Inc.