!LINK REL="alternate" TITLE="RSS" HREF="http://feeds2.feedburner.com/fmcnews" TYPE="application/rss+xml" />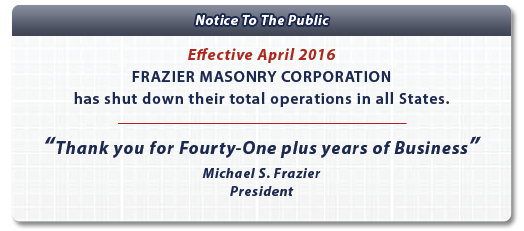 Frazier forges ahead on UC Davis structural concrete project

10 Aug 2014

Frazier is proud to partner with ProWest Constructors to provide Structural Concrete services for the UC Davis South Valley Animal Health Laboratory project in Tulare, CA. The scope includes slab-on-grade, slab-on-metal decks for the 30,000 SF building with tri-level 30' tall x 2' wide cast-in-place walls around the basement along with site work for residential student housing. After completing the tri-level basement construction and site work, Frazier is forging ahead with the excavation work on first level of main building. View the latest photos of the cast-in-place wall construction here.

Frazier helped us complete the project ahead of schedule (...) and was instrumental in helping us obtain an Outstanding Final Evaluation for the project. This was a job well done. We look forward to working with Frazier Masonry on future projects.


- Dan Billings - Project Manager - Straub Construction, Inc.