!LINK REL="alternate" TITLE="RSS" HREF="http://feeds2.feedburner.com/fmcnews" TYPE="application/rss+xml" />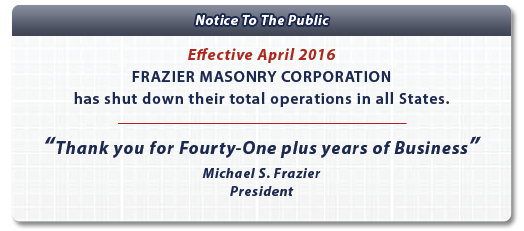 Frazier completes Downtown Summerlin project

09 Nov 2014

October 9, 2014 the Grand Opening ceremony was held for the new 1.6 million SF Downtown Summerlin project in Las Vegas, NV. Frazier performed both structural concrete and masonry services for general contractor VCC, LLC on the $345 Million project, including building work on anchor stores Dillard's and Macy's, and Regal Cinemas. Frazier placed over 15,000 CY of concrete and installed 240,000 block to complete this project. The new development, located on 106 acres near the Las Vegas beltway and Sahara Avenue, will employ thousands of people and provide a huge economic boost to the local economy.

The "can do" attitude and the ability to make and meet commitments by every one of your team contributed greatly toward making this a successful project. We look forward to the opportunity to work together in the future.


- David Yung - Ledcor Construction Inc.