!LINK REL="alternate" TITLE="RSS" HREF="http://feeds2.feedburner.com/fmcnews" TYPE="application/rss+xml" />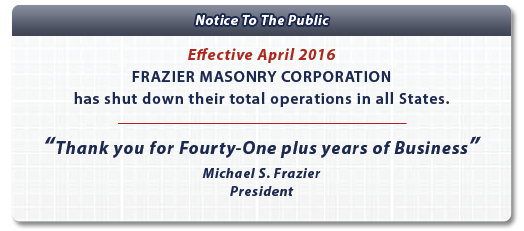 Frazier awarded BEQ project in North Carolina

15 Jun 2012

Frazier Masonry was awarded another Marine Corps project in North Carolina and will be providing structural CMU, brick veneer and precast services for the Courthouse Bay BEQs at MCB Camp Lejeune, NC starting June 2012.

Frazier Masonry was timely, professional and cost-effective. Thank you for being a part of this project. I look forward to working with you again in the future.


- Amer Soudani - P.E. - Parking Structure Builders Inc.