!LINK REL="alternate" TITLE="RSS" HREF="http://feeds2.feedburner.com/fmcnews" TYPE="application/rss+xml" />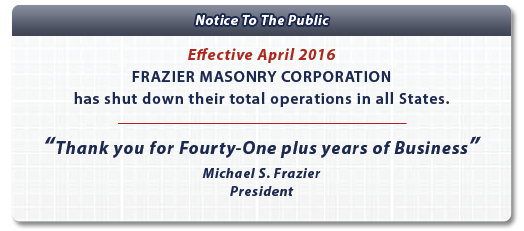 Frazier awarded 140,000 SF Sam's Club project in Fullerton, CA

22 Aug 2014

Building on decades of retail facility construction experience, Frazier was recently awarded the structural masonry contract for a new 140,000 SF Sam's Club warehouse project in Fullerton, CA. Partnering with top-ranked design-build contractor Gray, Frazier will be providing Structural CMU walls including stone veneer and precast for the major retailer.

Frazier helped us complete the project ahead of schedule (...) and was instrumental in helping us obtain an Outstanding Final Evaluation for the project. This was a job well done. We look forward to working with Frazier Masonry on future projects.


- Dan Billings - Project Manager - Straub Construction, Inc.