!LINK REL="alternate" TITLE="RSS" HREF="http://feeds2.feedburner.com/fmcnews" TYPE="application/rss+xml" />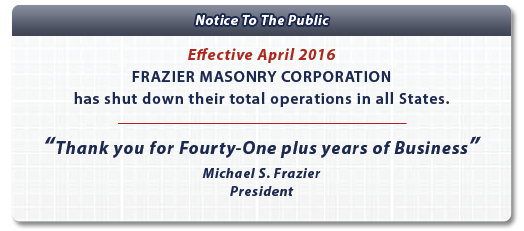 Frazier awarded 140,000 SF Sam's Club project in Fullerton, CA

22 Aug 2014

Building on decades of retail facility construction experience, Frazier was recently awarded the structural masonry contract for a new 140,000 SF Sam's Club warehouse project in Fullerton, CA. Partnering with top-ranked design-build contractor Gray, Frazier will be providing Structural CMU walls including stone veneer and precast for the major retailer.

We want to personally thank you for a job well done, your company's performance and completing your scope of work within the project schedule is greatly appreciated. It is subcontractors like you that we greatly appreciate and hope to continue to work with in the future.


- Joe Knight - President - Reeve-Knight Construction, Inc.