!LINK REL="alternate" TITLE="RSS" HREF="http://feeds2.feedburner.com/fmcnews" TYPE="application/rss+xml" />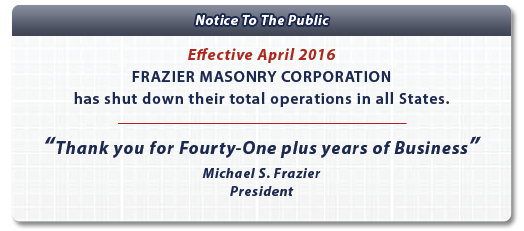 Frazier awarded 140,000 SF Sam's Club project in Fullerton, CA

22 Aug 2014

Building on decades of retail facility construction experience, Frazier was recently awarded the structural masonry contract for a new 140,000 SF Sam's Club warehouse project in Fullerton, CA. Partnering with top-ranked design-build contractor Gray, Frazier will be providing Structural CMU walls including stone veneer and precast for the major retailer.

The "can do" attitude and the ability to make and meet commitments by every one of your team contributed greatly toward making this a successful project. We look forward to the opportunity to work together in the future.


- David Yung - Ledcor Construction Inc.