!LINK REL="alternate" TITLE="RSS" HREF="http://feeds2.feedburner.com/fmcnews" TYPE="application/rss+xml" />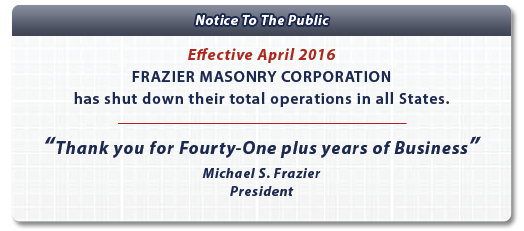 Dragon Ridge Clubhouse Awarded One of Southwest Contractor's Best of 2004

31 Dec 2004

Southwest Contractor Awarded the Dragon Ridge Clubhouse the Nevada Best of 2004 Award. The Best Interior Project over $5 Million/Masonry Project, was awarded to Frazier Masonry Corporation as the Mason Contractor. Click here to download a PDF of the article.

The "can do" attitude and the ability to make and meet commitments by every one of your team contributed greatly toward making this a successful project. We look forward to the opportunity to work together in the future.


- David Yung - Ledcor Construction Inc.