!LINK REL="alternate" TITLE="RSS" HREF="http://feeds2.feedburner.com/fmcnews" TYPE="application/rss+xml" />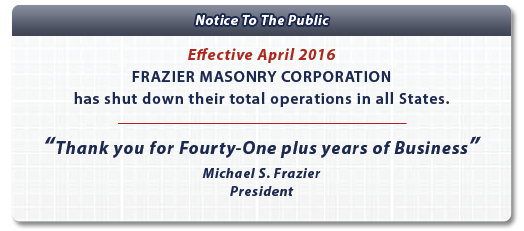 Another Frazier project wins Concrete Masonry Design Awards

24 Jun 2011

The South Tahoe High School Transportation/Construction "Green" Academy and Classroom Replacement Building in South Lake Tahoe, NV was awarded two 2011 CMACN/AIACC Concrete Masonry Design Awards. The buildings received the "Honor Award" in both the Sustainable and the Education categories. Frazier was proud to partner with SMC Contracting on this green project by providing Structural CMU services. Read the complete list of 2011 CMACN award winners here.

Frazier Masonry was timely, professional and cost-effective. Thank you for being a part of this project. I look forward to working with you again in the future.


- Amer Soudani - P.E. - Parking Structure Builders Inc.